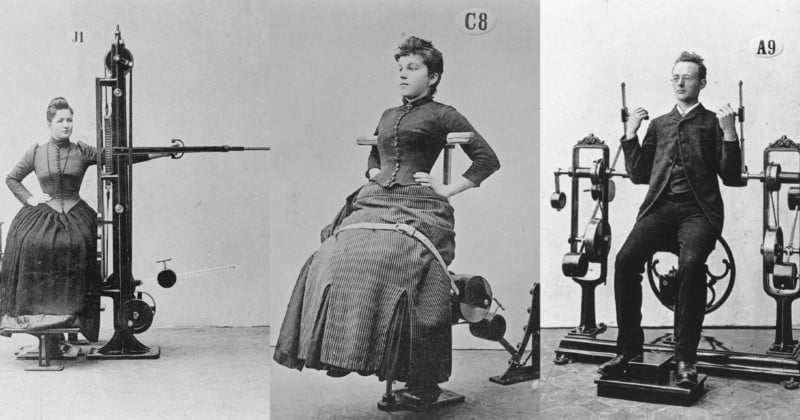 Gyms are commonplace in the 21st century as are the machines within them. But back in the 19th century when lifting weights didn't exist, it took a series of bizarre photographs to educate the world on a new way to improve fitness.
Dr. Gustav Zander is the physician credited with inventing the first exercise machine and gym in 1865. His work was so successful that by 1911 there were more than 300 gyms around the world.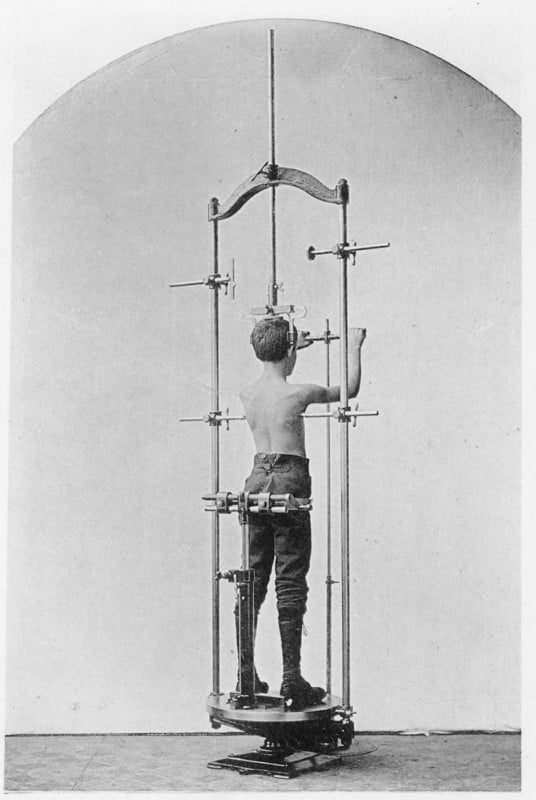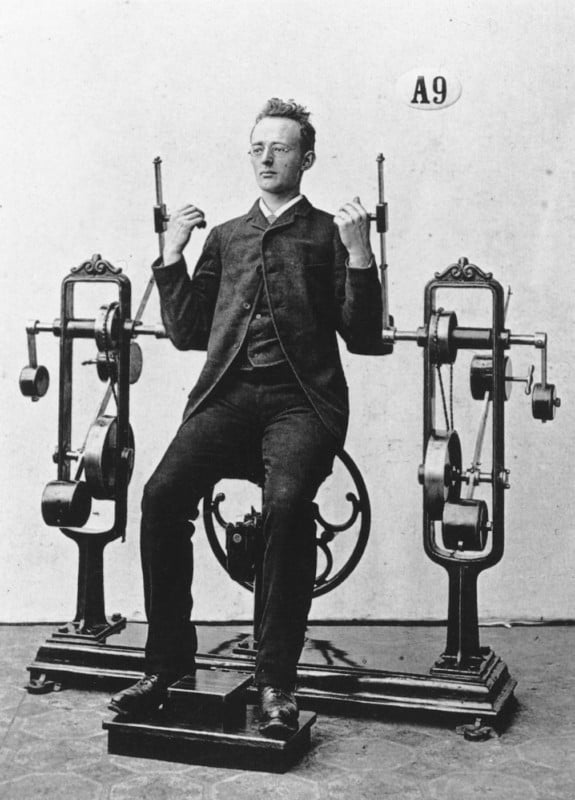 These images are from Zander's book Medico-mechanische Gymnastik, published in 1892. Some of the gym-goers are wearing three-piece suits with pocket watches affixed on chains, a far cry from modern gym gear.
A catalog called Göranssons mekaniska verkstad also bore the late 19th-century images and it was sent to clients who wanted to buy the machines all around the world.
There is also a marked lack of exertion displayed on their faces, but this is because Zander's new technology was marketed as a passive activity — with some devices even driven by steam, gasoline, or electricity. Users were encouraged to simply connect their bodies to the machines and it would do the work for them.
There is little information on who the photographers were or what camera equipment they were using, but since the book was published in 1892 it is highly likely they were using Silver Gelatine Dry Plate Negatives.


Zander, who was a physician and orthopaedist from Sweden, realized that those practicing gymnastics were limited by what they could do with their own body weight and he recognized the link between exertion and overall health.
Born in 1835, he attributed his knowledge of resistance in the building of muscles to his time in medical school, in the early 1860s. Zander believed muscles needed to be built up gradually over time — the same principle that drives gym users 150 years later.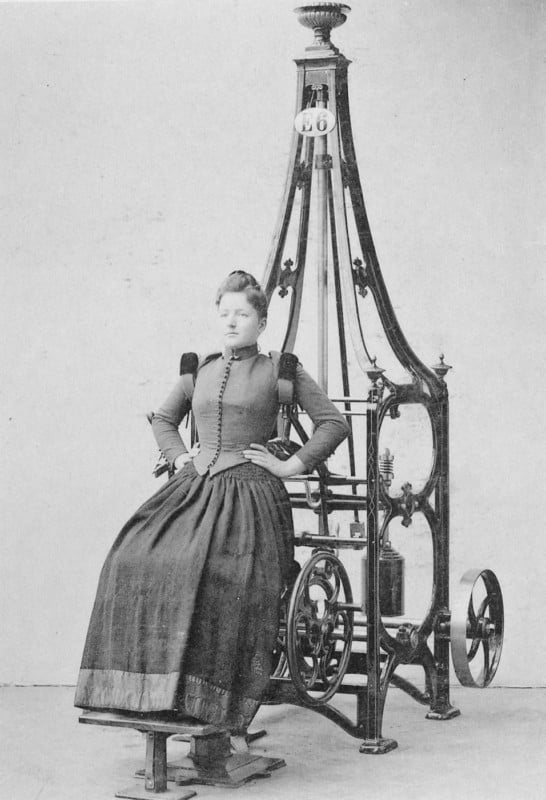 The doctor began working on machines that would mimic systems and methods of movement that humans had been using for centuries. He would work on a version of the famous 18th-century workout machine, the Gymnasticon, simplifying the model and allowing the user to be as active or passive as they wanted.
Zander opened his first wellness institute in Stockholm in 1865. Similar to modern gyms, this institute was stocked with 27 of his machines and, because it was state-supported, it was accessible to those who could not afford to pay for such therapy.


In 1876, Zander's machines won him a gold medal at the Centennial Exhibition in Philadelphia and, at the same time, attracted a new and very wealthy clientele.
The next two decades saw his machines spreading around a number of exclusive private institutions and health spas around the United States, but also in other countries. By 1906, similar institutes were established in 146 different countries.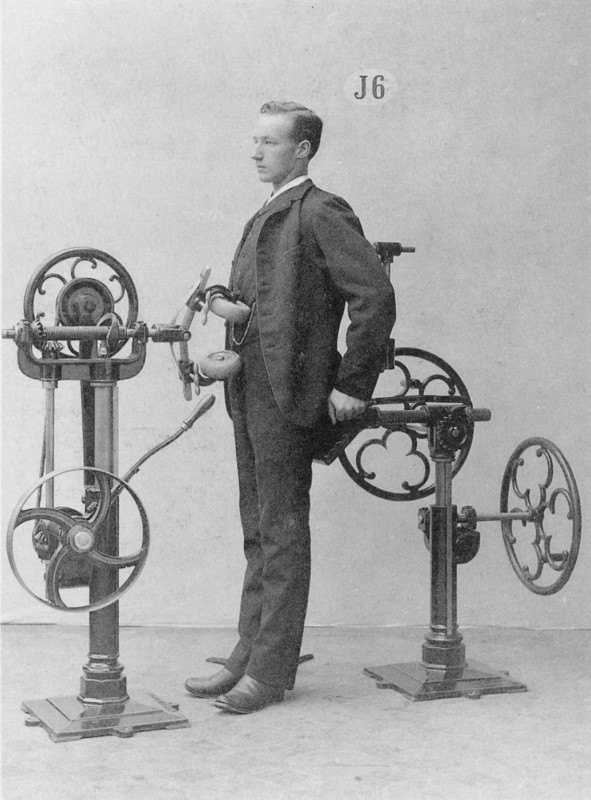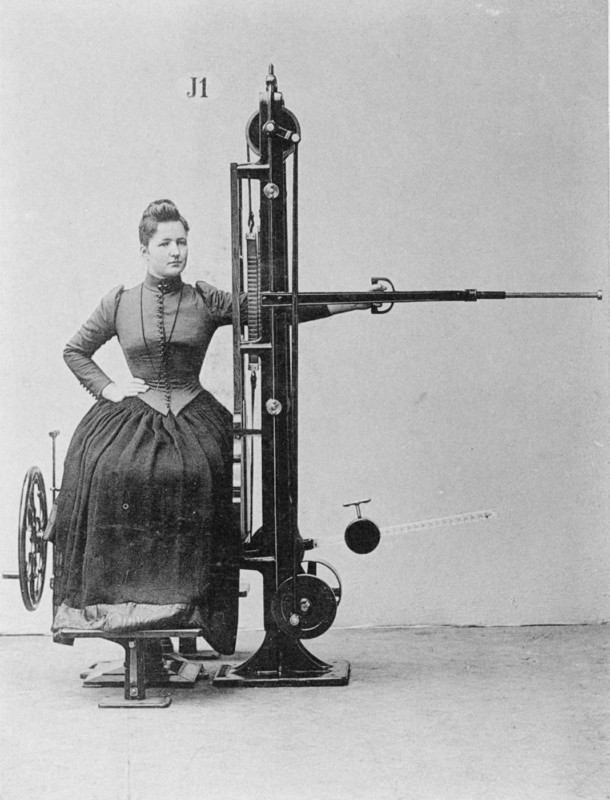 © 2022 PetaPixel