Provided by Freedom Aquatics & Fitness Center (FAFC)
Freedom Center's annual Community Appreciation Week will be held Oct 10 to 16. The staff is honored that the Freedom Family has found their home for reaching personal health and wellness goals at FAFC. If you have a Community Appreciation shirt from previous celebrations, be sure to wear it next week! Members are invited to bring a friend for free throughout the week and share your favorite health and wellness classes and workouts. Please pick up guest passes from the front desk or a fitness team member. Daily admission is $4 all week as well! FAFC has also brought back the family favorite…CAW BINGO! Pick up a BINGO card from the front desk early in the week. Complete all the squares to win an InBody assessment! On Saturday, Oct. 15, round off the week with an Open House and Exercise is Medicine® event! Admission free to the community. Everyone is welcome to visit the facility, try out a new class or two and take a splash in the pool! The annual Pumpkin Splash will take place as well. Registration required.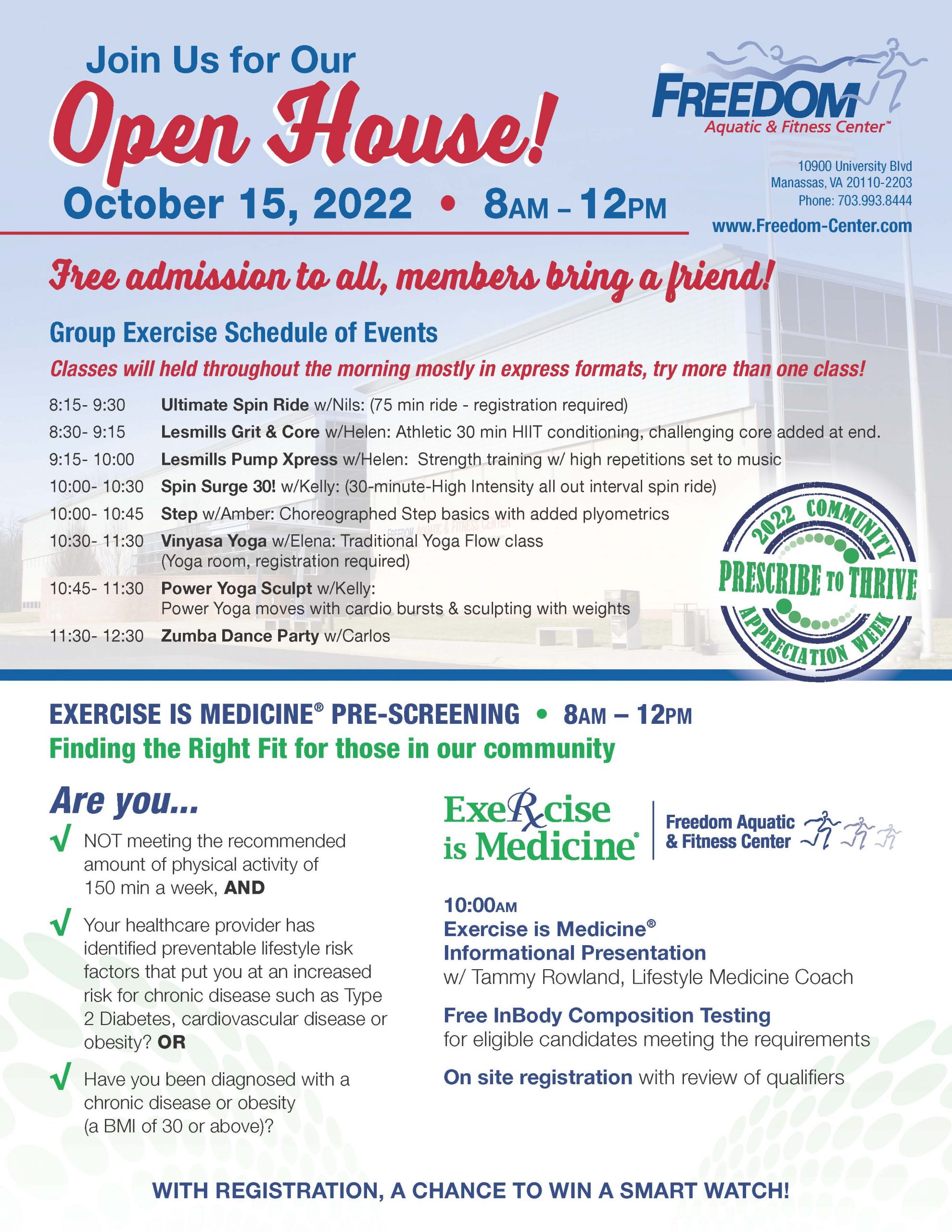 Comments are closed.


9994 Sowder Village Square #816
Manassas, VA 20109
Phone: (703) 232-1758
Advertise in Prince William Living
Submit Your Press Release
Subscribe to Our Magazine
© 2020, Prince William Living. All rights reserved for content on this site unless otherwise noted. Design: Imagine
Get a weekly email of all new posts.