As POPSUGAR editors, we independently select and write about stuff we love and think you'll like too. If you buy a product we have recommended, we may receive affiliate commission, which in turn supports our work.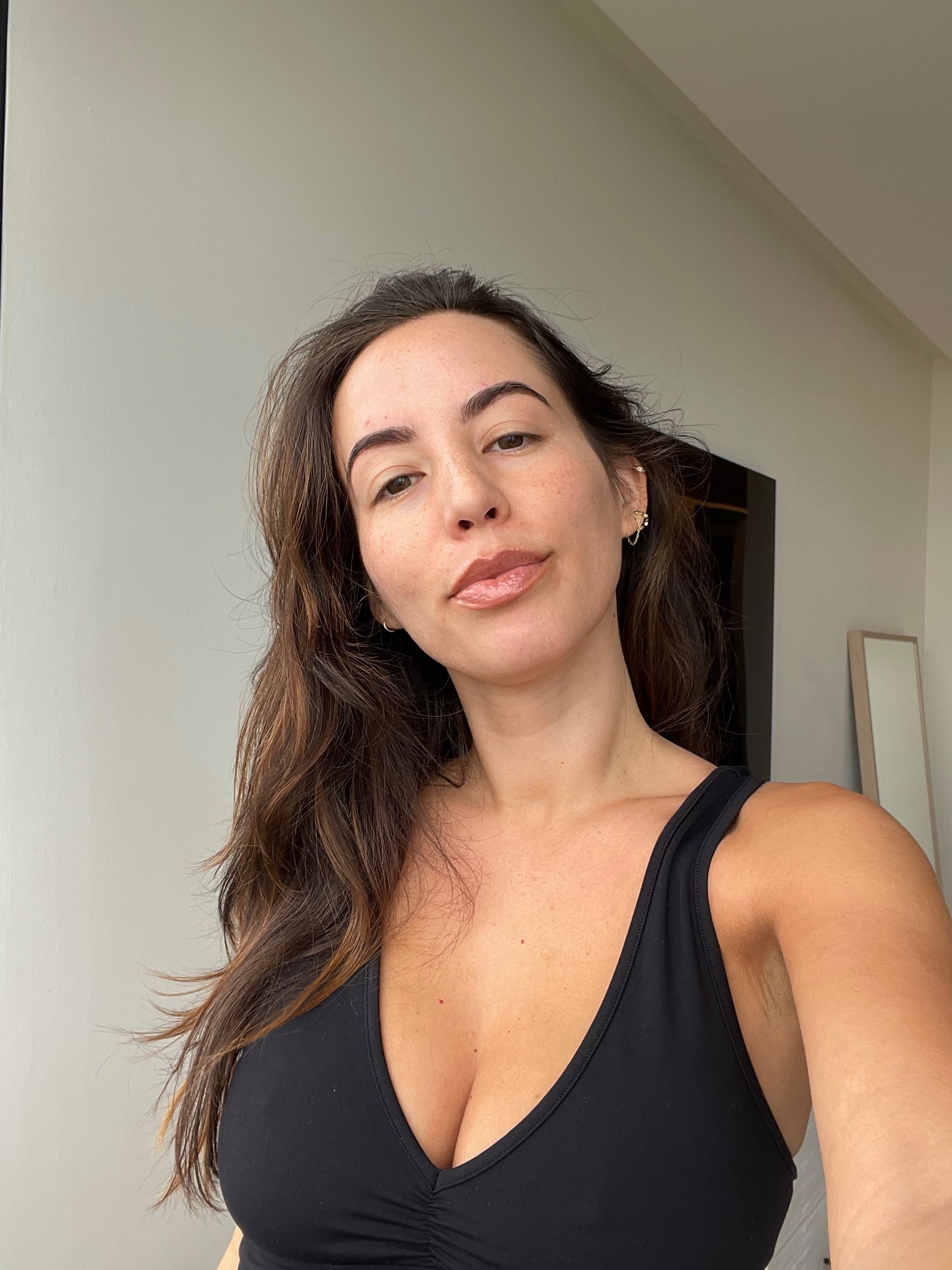 Image Source: POPSUGAR Photography / Renee Rodriguez

"Gym lips" is TikTok's latest minimalist beauty trend.
All you need to try it is a lip pencil in a shade close to your lip color and a hydrating balm or treatment.
Our editor tested the trend and is sharing her results.
The minimal-makeup trend isn't going anywhere, and TikTok's latest beauty obsession is proving it. Everyone on the app has been obsessed with what's being called "gym lips," a trend that helps you create natural-looking lips with only two products that you probably already own. The term "gym lips" was first coined by Kelli Anne Sewell, an NYC-based makeup artist. Sewell posted a TikTok video in which she talked about initially starting the trend on Instagram and how it quickly took on a life of its own.
let's bring gym lips to tik tok lmao #gymlips my go to liner is @Kevyn Aucoin in divine or @ABH Cosmetics in hazelnut w a lip treatment over it.
To test the hack, Sewell says all you need is a lip liner that matches your exact lip color and a lip treatment. She mentions that for the latter, she usually reaches for the Summer Fridays Lip Butter Balm or the Laniege Lip Treatment Balm, but as long as the product is something that will hydrate your lips, it will work. The end result is juicy and plump lips that don't look too made-up and are simple and natural enough that you can even get away with wearing them to the gym.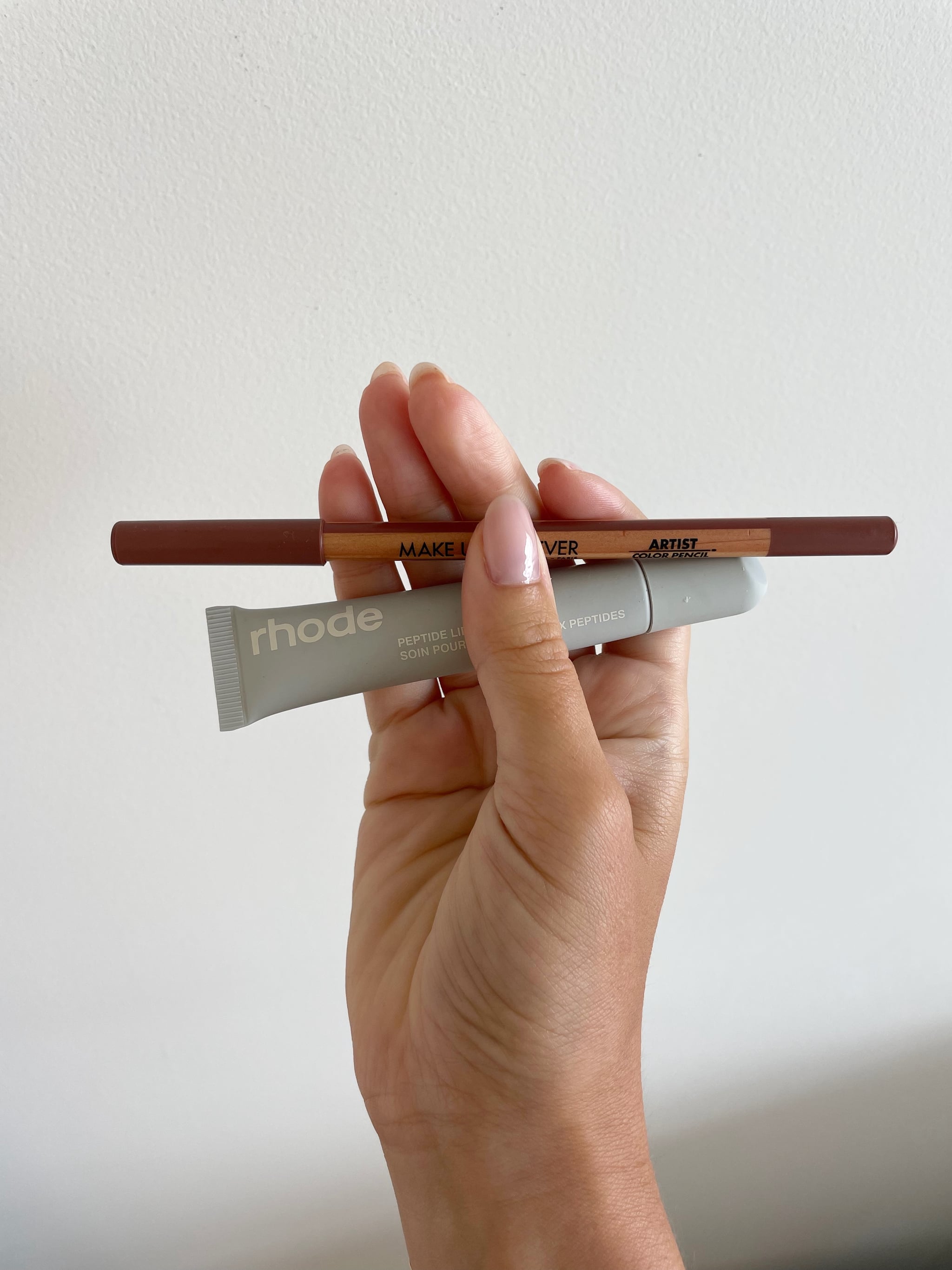 Image Source: POPSUGAR Photography / Renee Rodriguez
I love the no-makeup makeup look, and I'm all for anything that looks natural and requires minimal effort, so the gym-lips trend sounded right up my alley. I opted to test it out a few weeks ago, and I've been utilizing the hack ever since.
The first time I tried it, it took a while for me to find a lip liner that perfectly matched my lip color, but I ended up going with Hailey Bieber's favorite lip liner, the Make Up For Ever Artist Color Pencil in Anywhere Caffeine ($20). After selecting my liner, I outlined my lips. I already have fairly large lips, but I decided to overline them just a tiny bit as the TikTok video instructed. I then filled them in using the same product. I have discoloration on my lips from spending too much time in the sun without wearing SPF, so I was happy to hear that Sewell suggests filling in your lips with lip liner to cover up the area. I saw some TikTok videos that said to only outline your lips and not fill them in, which definitely wouldn't have worked for me. Next, it was time to finish everything off with my lip treatment. Keeping with the Hailey Bieber theme, I opted to use the Rhode Peptide Lip Treatment ($16), which is one of my favorite lip products right now.
When I sat back to survey the results, I was impressed. I don't usually overline my lips, but surprisingly, I really loved the look it gave me. I've been looking for a way to cover up the discoloration without looking too overdone, and this trend definitely worked for me. However, since the trend is dubbed "gym lips" and I usually only spend two hours max at the gym, I was curious to see how long the color would actually last.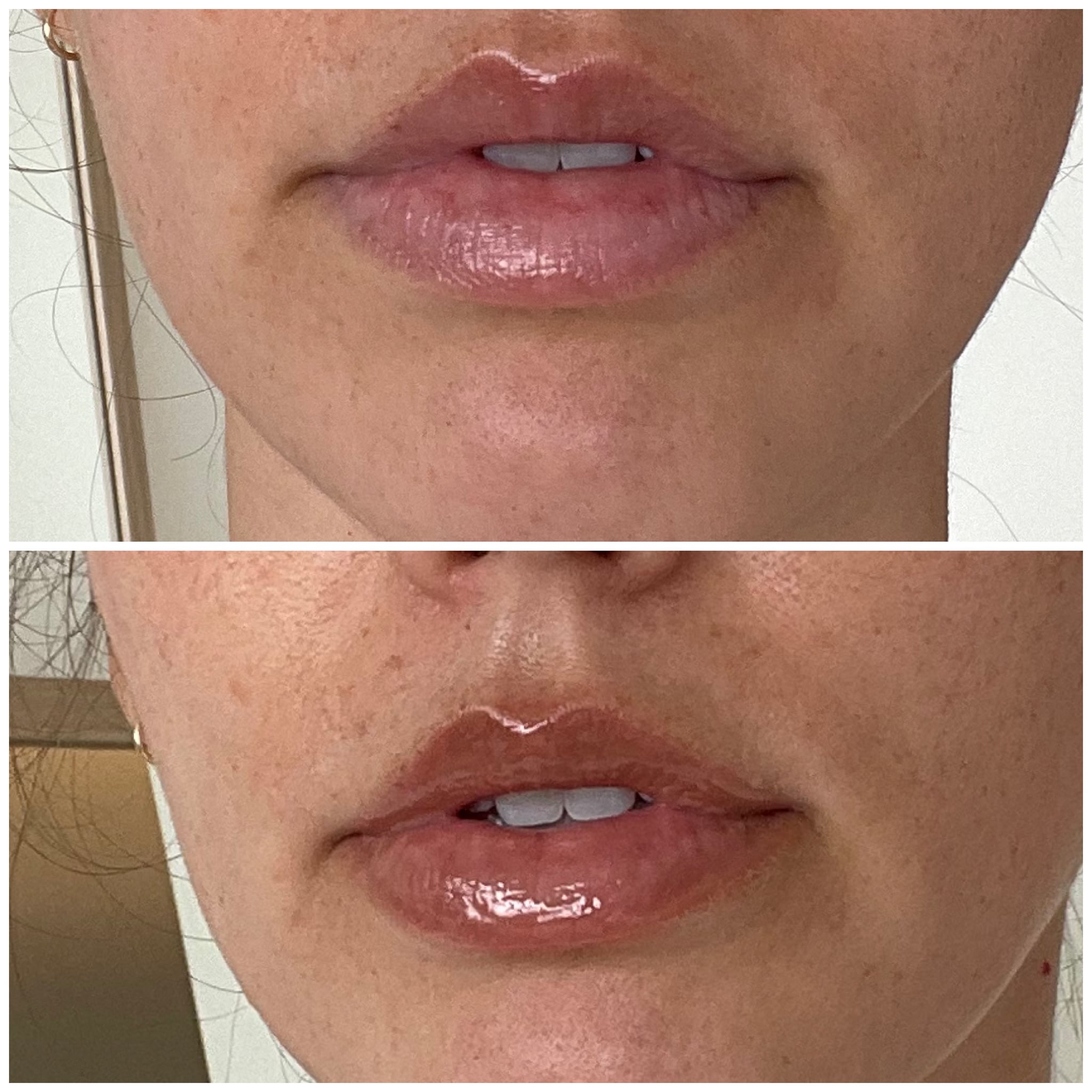 Image Source: POPSUGAR Photography / Renee Rodriguez
True to its name, this look really only lasted me about two hours before I needed to reapply. However, that's typical with most of my lip looks, and I wasn't too concerned about it; I just dutifully reapplied every two hours or so.
Overall, I found this trend to be extremely simple to test out but with a result that was definitely worthwhile. It utilizes products I already had at home, only in a different way than I normally would. As I mentioned, I've been wearing my "gym lips" quite frequently ever since, and I don't plan on stopping any time soon. If you've been looking for a natural lip look that you can try out with products you probably already own, definitely give this trend a try.
by Alicia Geigel 8 hours ago
by Chanel Vargas 9 hours ago
by Eden Arielle Gordon 9 hours ago
by Lindsay Kimble 10 hours ago
want more?
Get Your Daily Beauty Fix
Right in your inbox
Customize
Select the topics that interest you:
By signing up, I agree to the Terms and Privacy Policy and to receive emails from POPSUGAR.
Follow. Like. Love.
STAY IN TOUCH!
Get your daily beauty fix right in your inbox.
Sign up for our Fashion & Beauty newsletter.
By signing up, I agree to the Terms and Privacy Policy and to receive emails from POPSUGAR.
THANKS! YOU'RE NOW SUBSCRIBED
Customize your newsletter.
Please select the topics you're interested in:
THANKS! YOU'RE NOW SUBSCRIBED
Follow. Like. Love.
Would you like to turn on POPSUGAR desktop notifications to get breaking news ASAP?
Great, Click the 'Allow' Button Above ☝️
Awesome, You're All Set! 🎉